When it comes to the everyday ritual of cleansing, the choice of soap may seem like a straightforward one. However, behind the appealing packaging and alluring scents of your average store-bought soap lies a hidden truth: it's anything but natural. These mass-produced bars often contain a cocktail of synthetic additives and chemicals that can leave your skin feeling less than pampered. Natural soap, on the other hand, represents a return to simplicity and purity in skincare. It's a product crafted with a commitment to harnessing the power of natural ingredients while leaving out the harsh chemicals found in many commercial alternatives. In this blog, we'll embark on a journey to unveil the essence of natural soap, exploring what sets it apart from conventional options and why making the switch to natural soap is a small yet significant act of self-care and environmental responsibility. Get ready to rediscover the beauty of mindful cleansing and sustainable skincare.
Sodium Lauryl Sulfate
In the heart of our daily rituals, where the wellness of our body meets the care we extend towards our planet, understanding the ingredients on the back of our shampoo bottles is more than just a practice—it's a statement of our values. Sodium Lauryl Sulfate, or SLS, is one such ingredient that deserves our attention—not for what it adds, but for what it signifies when we choose to move away from it.
What Is SLS?
SLS is a common surfactant found in a plethora of personal care products. Its claim to fame? It creates that rich lather in shampoos that we've long been told signifies cleanliness. But the truth is, lather is more of a sensory effect than a barometer of efficacy. SLS molecules have the unique ability to trap oil and water, which sounds great until we uncover the unwanted strip show—where essential natural oils are stripped right off your scalp and hair.
A Closer Look at SLS Suds
While SLS effectively purges the hair of oils and residue, it's a little too good at its job. It can be harsh, over-stripping, and can leave your scalp feeling dry, your hair thirsting for moisture, and if you're dye-inclined, it can cause your color to fade faster. This is not just about personal discomfort; it's about finding harmony in our hygiene.
SLS's Environmental Impact
When we rinse off that foamy lather, SLS swirls down our drains and can lead to the larger issue of aquatic toxicity. The production of SLS also bears a heavy footprint, often involving processes that are not aligned with a vision of a greener future.
Should I Go Without SLS?
Armed with knowledge, our choices transcend personal benefit and reflect our broader ethos. Opting for SLS-free shampoos isn't merely a personal preference but an act of mindfulness. It's about saying 'yes' to gentler alternatives that respect the natural balance of our scalp and hair and 'no' to unnecessary chemicals that might just be overdoing it.
In embracing SLS-free products, you choose a path of gentle care, of conservation, and of awareness. It's not merely a hair care choice—it's a stand for sustainability and gentleness in our everyday lives.
Sodium Coco Sulfate
Sodium Coco Sulfate (SCS) often emerges as a gentler cousin to the well-known Sodium Lauryl Sulfate (SLS). It's praised for its more natural origin and its ability to provide a comparable clean without the aggressive stripping associated with SLS. This is a step closer to balance, as SCS tends to be less harsh, offering a more moisturizing cleanse and maintaining a friendlier relationship with your hair's natural oils.
What Is SCS
Sodium Coco-Sulfate (SCS) is a surfactant derived from the fatty acids of coconut oil. It's used in a variety of personal care products, including shampoos, body washes, and toothpastes. Structurally, it's similar to Sodium Lauryl Sulfate (SLS), but it's considered milder and less irritating to the skin.
SCS is created by combining the fatty acids from coconut oil with sulfuric acid, then neutralizing it with sodium carbonate. The result is a compound that breaks surface tension in water, allowing dirt and oil to be removed from the hair and skin more easily. While it's still a sulfate and can produce a rich lather, SCS has a larger molecular structure, which is believed to prevent it from penetrating too deeply into the skin, thus reducing the risk of irritation that is often associated with SLS.
Despite being milder, some consumers seeking the gentlest cleansing options may prefer alternatives like those based on amino acids, which can offer similar cleaning efficacy without the inclusion of sulfates, providing a more skin-friendly and often more environmentally favorable profile.
The Bond Between SCS and SLS
But let's tread a little deeper into the waters of clarity. Despite its softer approach, SCS shares an intrinsic bond with SLS — both belong to the sulfate family and carry out their duties in much the same way. Yes, SCS may lather with a gentler touch and draw upon the allure of coconuts, but at its core, the molecular similarities it shares with SLS can still lead to similar concerns, especially for those with sensitive skin or eco-conscious sensibilities.
Conclusion #1 - SCS > SLS
While Sodium Coco-Sulfate (SCS) offers a significant improvement over the harshness of Sodium Lauryl Sulfate (SLS), presenting a milder cleansing option for those wishing to avoid the well-documented drawbacks of SLS, it's only a step on the journey to truly holistic hair care. SCS, sourced from coconut oil, provides a satisfying lather and cleanses without the aggressive stripping, making it a superior choice to its harsher sulfate sibling. However, when it comes to the pinnacle of gentle and effective hair cleansing, amino acid-based formulas sit at the throne. These naturally derived ingredients, the building blocks of proteins, offer a soft touch that is in a league of its own — they don't just clean, they care, nourish, and protect. Amino acid shampoos, like those containing Sodium Cocoyl Glutamate and Lauryl Glutamate, work in harmony with your hair's inherent structure and the scalp's delicate ecosystem. They provide a cleansing action that's not only thorough but respects the integrity of every strand and follicle, promoting strength and resilience from root to tip. In the quest for the kindest, most restorative hair care, amino acid-based shampoos are the enlightened choice for the discerning individual, eclipsing even the gentler alternatives like SCS.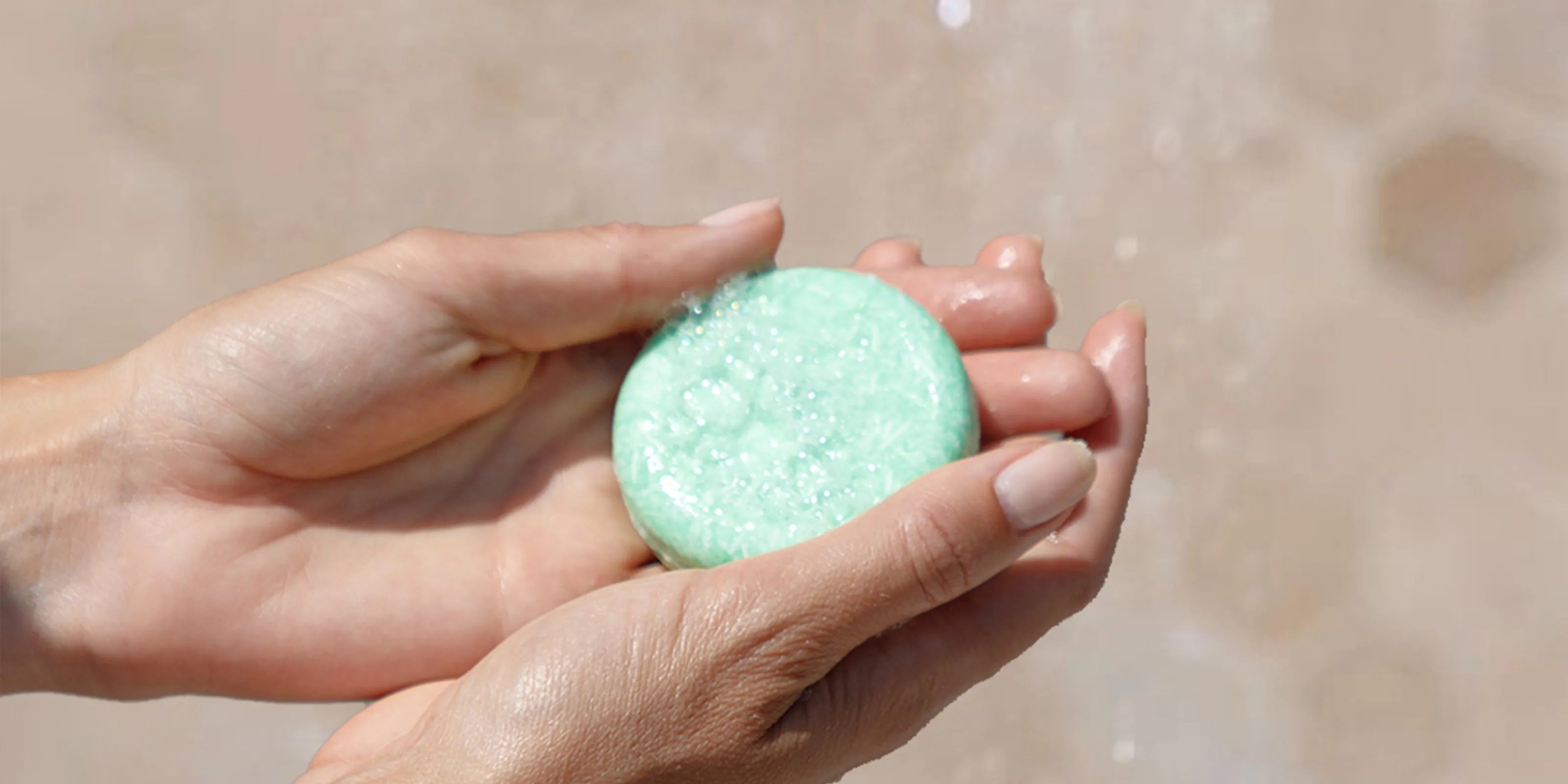 What Is SLS-Free Shampoo?
Understanding what SLS-free shampoo truly encompasses will allow you to make informed choices for your hair and health. SLS-free shampoos are formulated without Sodium Lauryl Sulfate, a common but harsh detergent found in many hair care products. Instead, our unique blend uses Sodium Cocoyl Glutamate and Lauryl Glutamate, gentle and effective alternatives that clean without compromise. These ingredients, derived from natural sources, work in harmony to wash away impurities while maintaining the hair's natural moisture and balance. So when you choose an SLS-free shampoo, you're not just avoiding harsh chemicals; you're nurturing your hair with every wash, fostering strength, resilience, and natural luster.
Sodium Cocoyl Glutamate
Sodium Cocoyl Glutamate is a revelation in the realm of hair care, a gentle cleanser that has garnered acclaim for its mild but effective properties. This biodegradable ingredient, derived from coconut oil and fermented sugar, is a testament to the power of blending natural sources with scientific innovation to create a product that's not just kind to your scalp but to the environment as well. Its superior cleansing ability is matched by its low irritation potential, making it an ideal choice for those with sensitive skin. Unlike its harsher counterpart, Sodium Lauryl Sulfate (SLS), which strips the hair and scalp of natural oils, leading to dryness and irritation, Sodium Cocoyl Glutamate maintains the natural balance of the scalp's sebum production. This means that your hair is not only cleaned but also retains its natural moisture, elasticity, and shine. In addition, this ingredient does not compromise the structural integrity of the proteins within your hair, a common issue with SLS that can leave hair brittle and prone to breakage over time. The gentle nature of Sodium Cocoyl Glutamate also makes it a prime choice for color-treated hair, as it does not leach color but preserves the vibrancy and longevity of the dye. The environmental impact cannot be overstated; unlike SLS, which often contains petrochemicals and can produce polluting byproducts, Sodium Cocoyl Glutamate's biodegradability ensures that our waterways remain untainted. Choosing shampoos with this ingredient supports a move toward sustainable consumption, aligning with the conscious decision to protect our planet while caring for our personal health and well-being.
Lauryl Glutamate
Lauryl Glutamate stands as a beacon of modern, conscious haircare, presenting a silky-smooth alternative to conventional surfactants. This innovative ingredient, often lauded for its exceptional gentleness, is a fatty acid derivative hailing from natural amino acids found in skincare and haircare products. The magic of Lauryl Glutamate lies in its delicate approach to cleansing, one that sidesteps the aggressive nature of traditional sulfates like Sodium Lauryl Sulfate (SLS). Its mechanism is one of respect for the hair's inherent qualities, cleaning effectively without overstripping, thus preserving the hair's natural defenses against environmental stressors. Where SLS can leave hair parched and lifeless, Lauryl Glutamate ensures that the hair retains its essential moisture, supporting a lustrous, resilient mane. The ingredient's compatibility with skin and hair is unparalleled, particularly beneficial for those with delicate skin or scalps prone to irritation, as it does not provoke the same adverse reactions that often accompany SLS-laden products. Moreover, Lauryl Glutamate's composition is such that it helps to maintain the integrity of the hair's protein structures, which means less damage and fewer split ends over time — a stark contrast to the weakening effects of harsher cleaning agents. Its eco-friendly profile also shines, as it breaks down without leaving behind harmful residues, making it a choice that upholds environmental stewardship. By incorporating Lauryl Glutamate into our shampoo, we offer a product that not only ensures the well-being of your hair but also echoes the ethos of environmental responsibility and sustainable beauty practices.
Choosing an SLS-free shampoo is like selecting a gentler thread, one that weaves through your daily routine with care and consideration for both your health and the environment. By turning away from the harsh chemicals found in conventional shampoos, you embrace a path that leads to stronger, more radiant hair and a soothed, contented scalp. It's a conscious choice for purity, a reflection of respect for nature's balance, and a commitment to a sustainable future. With each lather, let the peace of mind that comes with using SLS-free products be as rejuvenating as the nourishing touch they lend to your cherished locks. After all, in the pursuit of beauty and well-being, the gentlest approach is often the most revolutionary.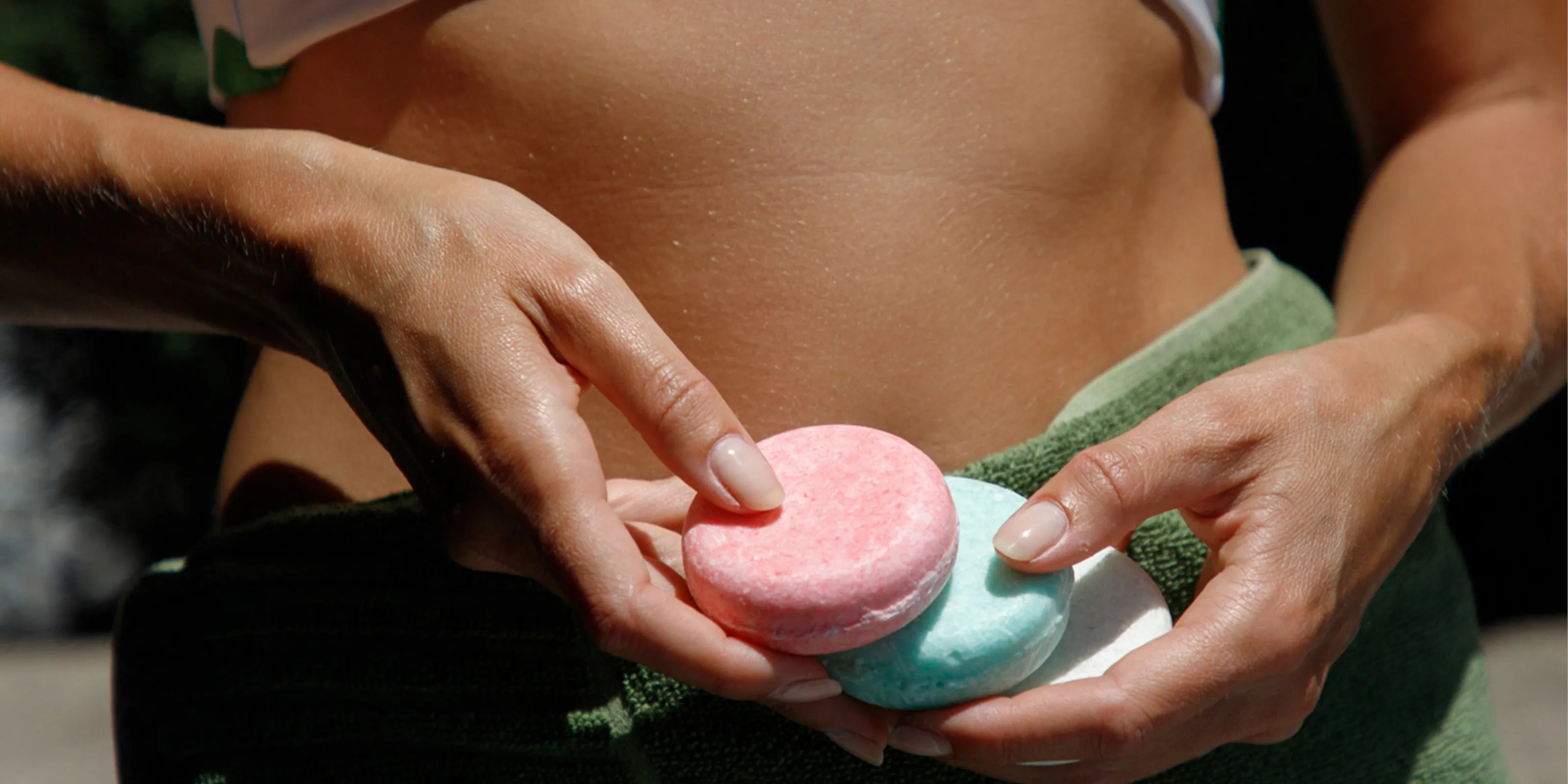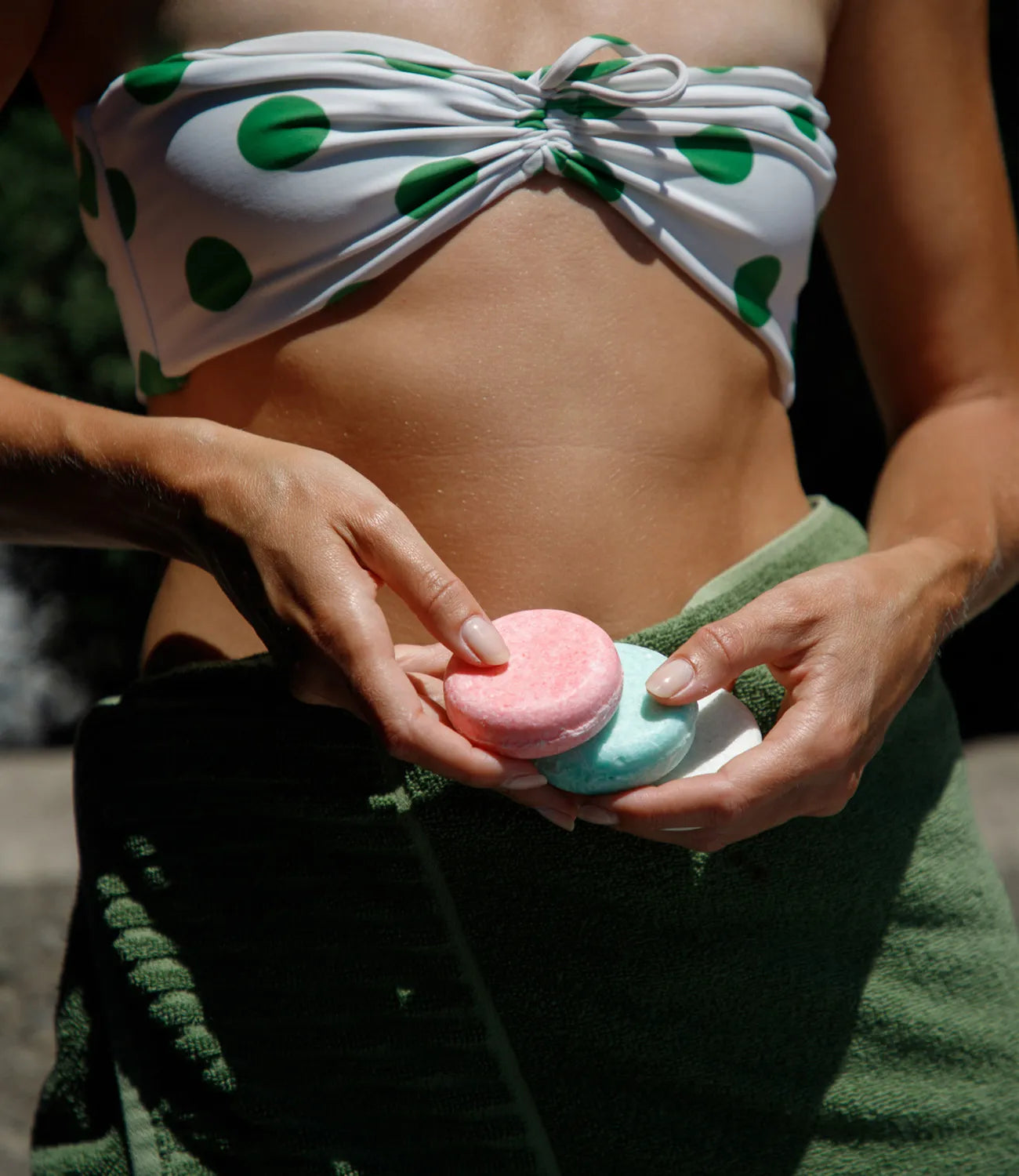 Conclusion : Amino Acid Shampoo FTW
Embracing amino acid-based shampoos is not just a personal care choice; it's a pledge to the unparalleled harmony of science and nature, offering superior, eco-friendly haircare. These formulations rise above their SLS and SCS counterparts, not only in their gentle touch, nurturing the hair with the building blocks of nature but also in their commitment to environmental stewardship. By choosing amino acids, you benefit from a cleansing experience that safeguards your hair's natural vitality and luster without compromising the earth's delicate ecosystems. Each wash is a step towards a greener planet and a vibrant, healthier you. In the realm of clean, conscious beauty, amino acid shampoos are the silent guardians of your hair's future, and the planet's too, setting a new standard for what it truly means to be clean, inside and out.
The SLS-Free Scoop
The Bubbles Are Mild But The Answers Are Sharp
What does SLS-free mean in shampoo?

SLS-free means that the shampoo does not contain Sodium Lauryl Sulfate, a surfactant known for its deep cleaning and lathering properties but also for its potential to irritate skin and strip hair of its natural oils.
Why should I use an SLS-free shampoo?

SLS-free shampoos are often recommended for those with sensitive skin, scalp conditions, or for those looking to avoid harsh chemicals in their haircare routine. They clean hair gently without removing essential natural oils, preserving the hair's health and vitality.
Will my hair still get clean with SLS-free shampoo?

Absolutely. SLS-free shampoos use alternative, gentler ingredients that effectively remove dirt, oil, and buildup without damaging the hair or scalp.
Can SLS-free shampoo still produce a rich lather?

While SLS-free shampoos may not lather as much as traditional shampoos, they still produce a sufficient foam to cleanse the hair effectively. The lather from SLS-free shampoos is creamier and more luxurious, providing a gentle wash.
Are SLS-free shampoos better for colored hair?

Yes, SLS-free shampoos are generally better for colored hair as they are less likely to strip away hair dye, helping to maintain color vibrancy for longer periods.
Can children use SLS-free shampoo?

Yes, SLS-free shampoos are often suitable for children because they are milder and less likely to cause irritation or dryness.
Is SLS-free shampoo better for the environment?

SLS-free shampoos are generally considered better for the environment because they contain biodegradable ingredients that are less likely to cause harm to aquatic life and ecosystems when washed down the drain.
Do SLS-free shampoos help with dandruff and scalp irritation?

For many people, SLS-free shampoos can help reduce dandruff and scalp irritation since they are milder and less drying than their SLS-containing counterparts.
Will switching to an SLS-free shampoo improve my hair health?

Many of our customers report improved hair health after switching to SLS-free shampoo as it is less likely to cause irritation and dryness and may help retain the hair's natural moisture balance.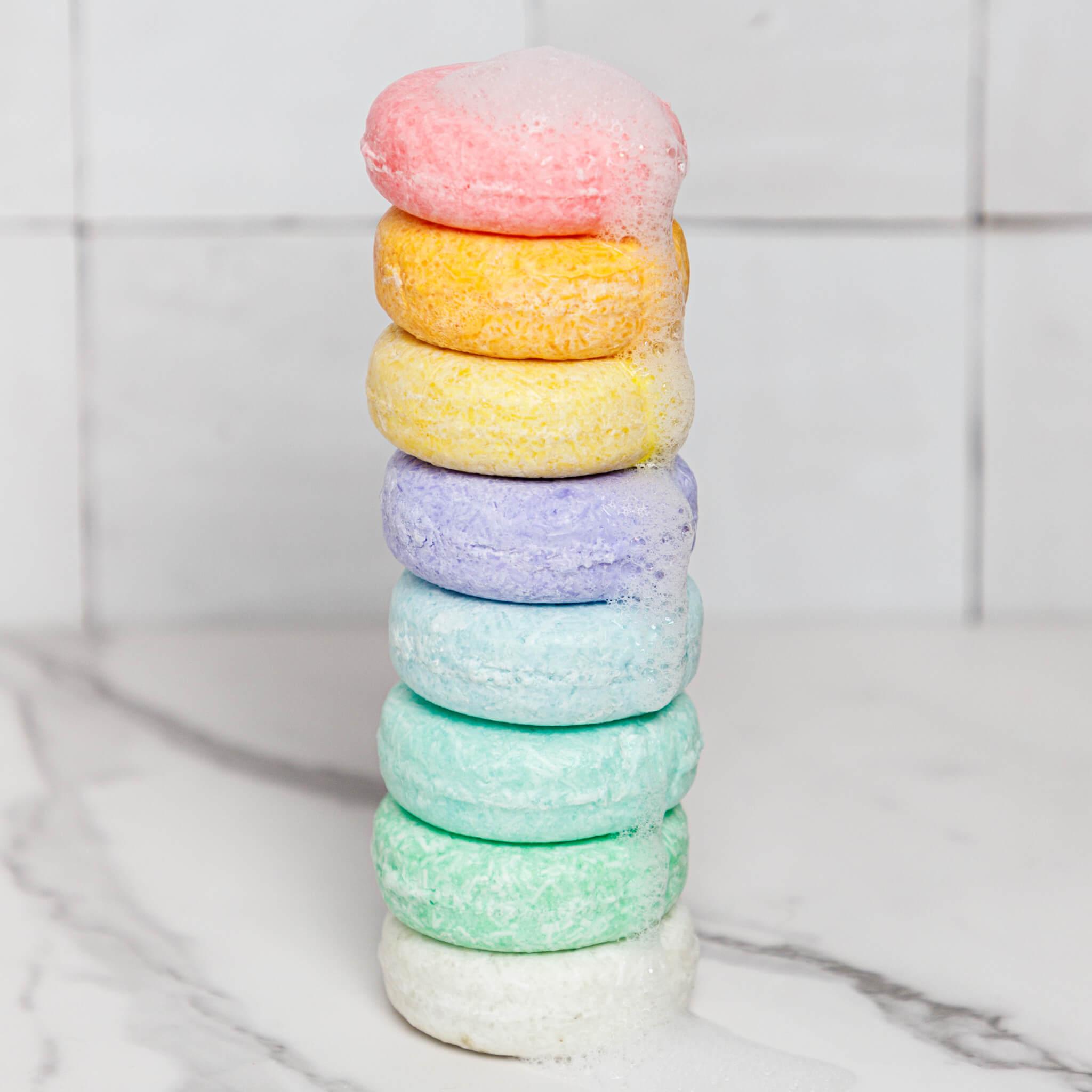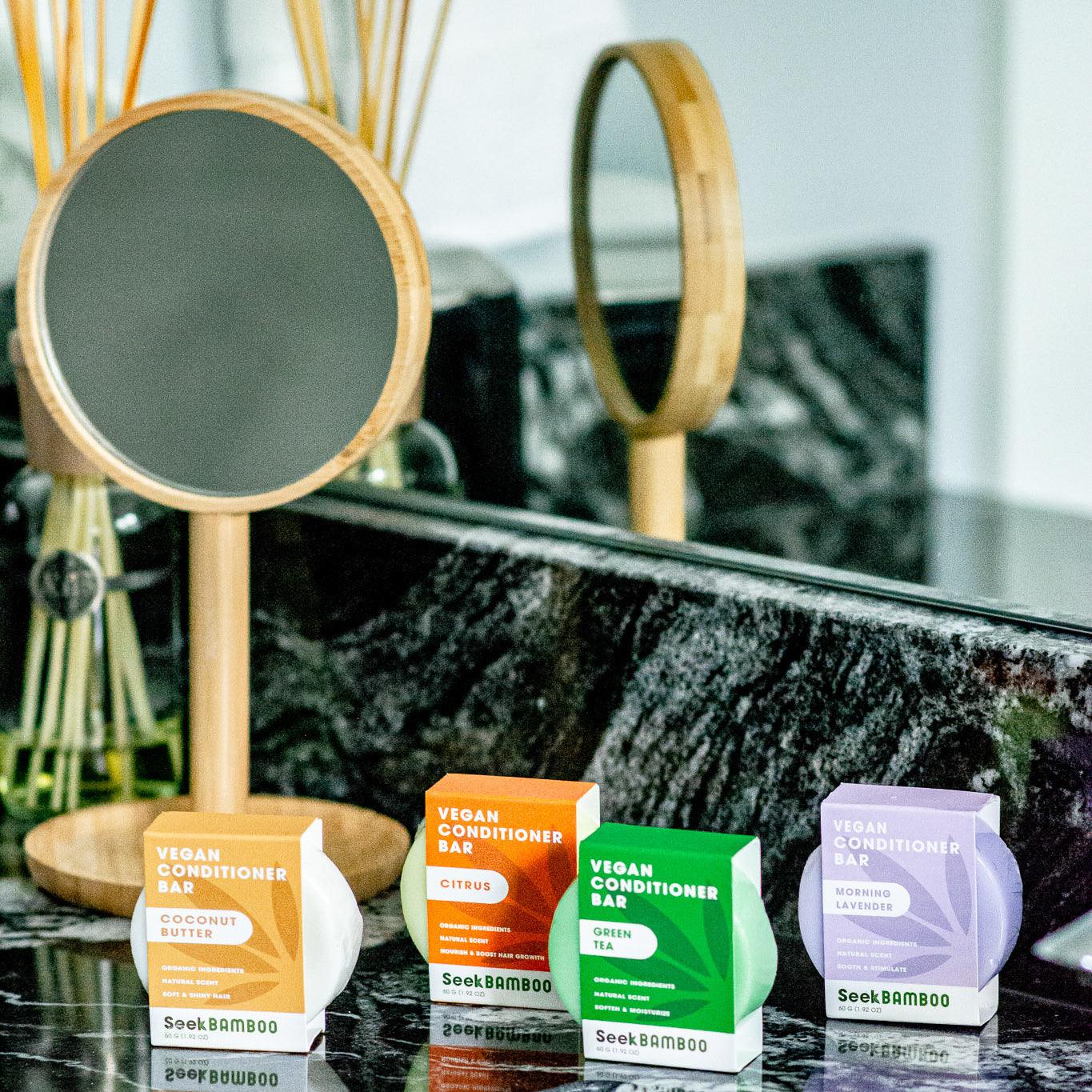 Best Zero Waste Conditioner
Zero Waste Conditioners   There is something wonderful about jumping into the shower and washing away all the dirt and grime that has accumulated on our skin and hair over the course of a long day...