Amino-Powered Shampoo Collection
SLS Free ~ No Parabens ~ Plastic-Free ~ Zero-Waste Solid Shampoo Bar ~ Eco-Friendly ~ Plastic-Free ~ 100% Natural ~
Elevate your hair care routine with our zero-waste shampoo bars, each bar is handcrafted in small batches and all-natural. No chemicals, no compromise, just pure love for your hair and mother nature.
Coming Soon :)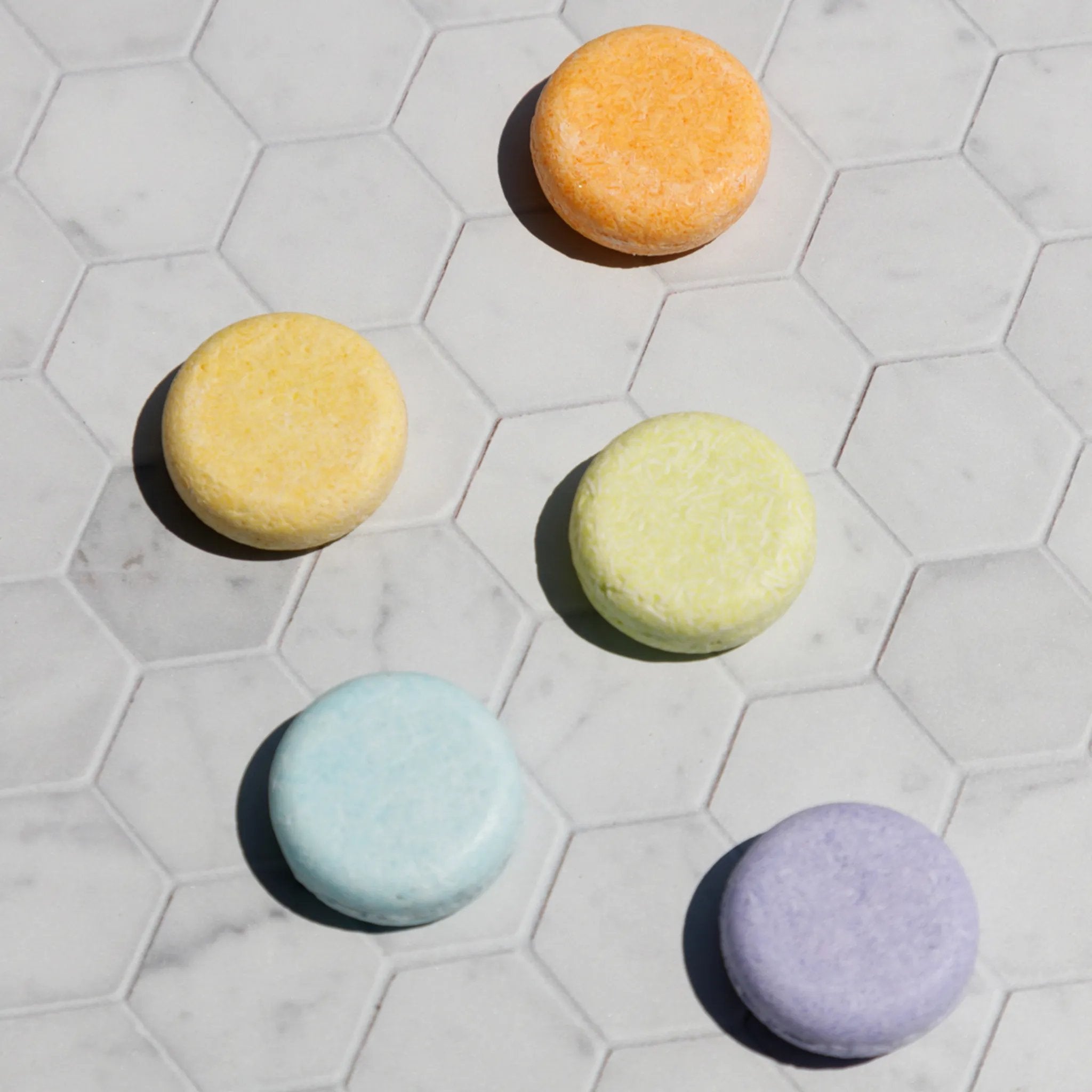 Learn Each Shampoo Bars Superpower!
Buckle up and get ready to discover their unique superpowers - each one packed with nature's best for a hair care adventure like no other!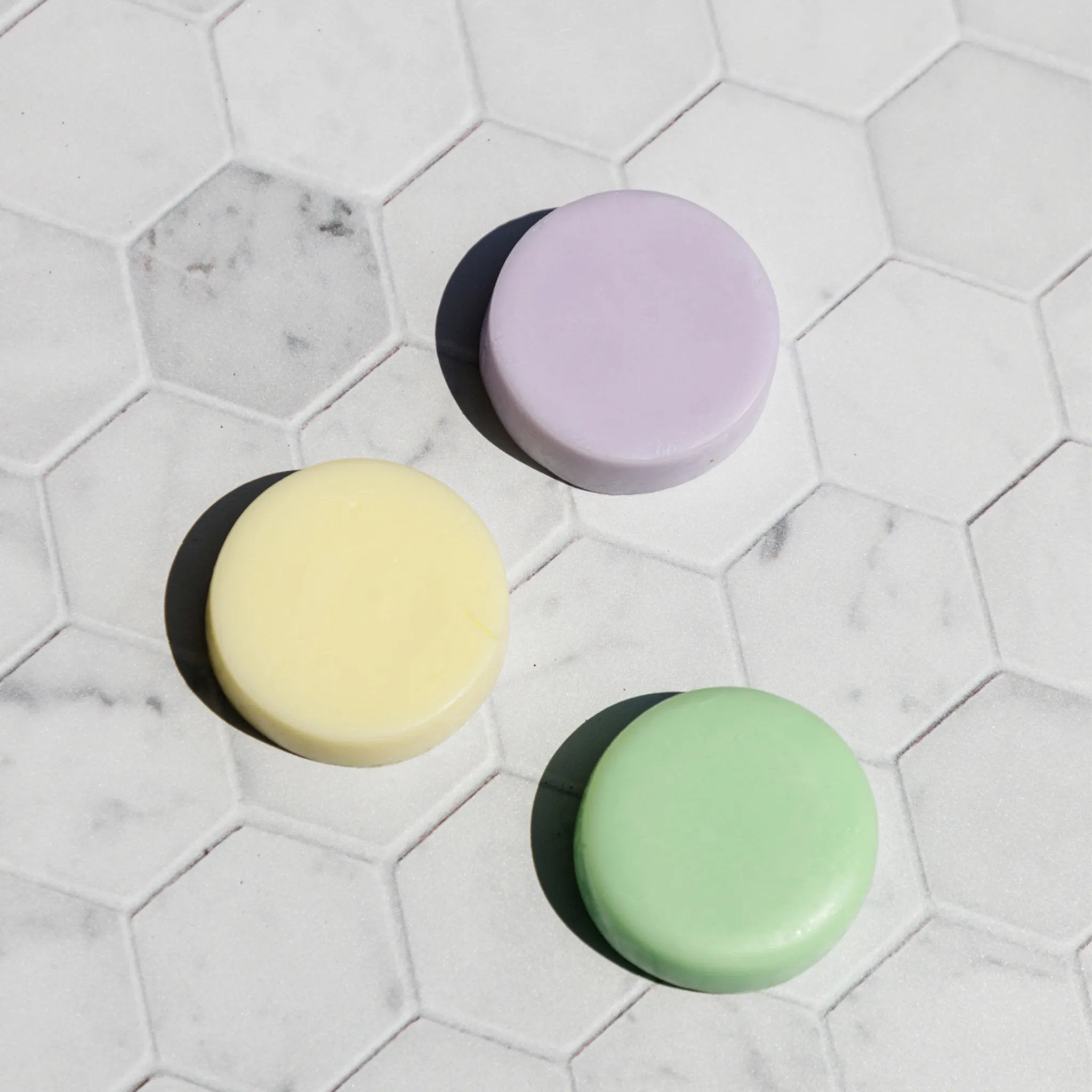 Conditioner Bars: Slide, Soak, and Shine!
Unleashing Your Conditioner Bar! Get the inside scoop on how to turn your hair care routine into a sustainable success story. Your hair - and the planet - will thank you!
Say Hello To Our Eco-Pioneers!
One bar, two less plastic bottles. Unite with us to keep landfills lonely!
Wash Away Doubts: Our FAQ
Squeaky Clean Queries! Let Seek Bamboo Help Unravel all of the Sudsy Secrets Regarding our Shampoo & Conditioner Bars.
What are amino acids in shampoo?

Amino acids are the building blocks of proteins. In shampoo, they can strengthen and nourish the hair, promoting its health and vitality.
Is amino acid shampoo safe for color-treated hair?

Yes, amino acid shampoos are generally safe for color-treated hair. They are often milder and less likely to strip away hair color compared to traditional sulfate-based shampoos.
As simple as the name suggests, shampoo bars are a solid form of your traditional hair cleanser. We just ditch the plastic bottles filled with chemical-filled liquid goo. Shampoo bars are small in nature, but pack a foamy punch!
Is amino acid shampoo suitable for all hair types?

Amino acid shampoos are versatile and can be suitable for various hair types, including normal, dry, oily, and sensitive hair.
How do I use a Shampoo Bar?

Ready to suds up and save the planet? Our shampoo bar is the perfect addition to your zero-waste routine! To use, simply wet your hair and the bar, then lather up and massage into your scalp. Our bar's natural ingredients will leave your locks feeling soft, clean, and nourished. Rinse, and repeat as necessary - just be sure to store your bar in a dry place between uses.
Is amino acid shampoo suitable for all hair types?

Write content to answer to common questions your customers may have about your products, shipping policies..
How long do Shampoo Bars last?

How do 60-70 washes sound? Since shampoo bars are more concentrated, they last longer than their liquid counterparts. Each use produces a nice lather quickly and avoids the need to ever overuse the product. This allows our natural solid shampoo bar to last months! 
Are amino acid shampoos sulfate-free?

Yes, our amino acid shampoos are sulfate-free, making them a gentler choice for those looking to avoid harsh sulfates like SLS.
How do I store a Shampoo Bar?

Pamper your shampoo bar the way it pampers your hair! Rest it on our chic bamboo dish, designed with nifty grooves to keep your bar high and dry. Or, let it 'hang out' in a soap savor bag - easy, breezy, eco-friendly storage solution. Your bar, your choice!
What are the benefits of using shampoo bars?

Sleek hair, sleeker planet - that's the shampoo bar promise. With no harsh chemicals to harm your hair or plastic bottles to harm our Earth, these bars are a double win for beauty and sustainability. It's time to naturally lather up and love our world a little more!
Why Are Shampoo Bars Better?

Natural shampoo bars are healthier for your hair than detergent-based liquid shampoo because they're made without parabens, sulfates, silicone, phthalates, and synthetic fragrances. Shampoo bars promote healthy hair at the roots and scalp without damaging and stripping your hair which happens with chemical-based shampoos. 

Ready to suds up and save the planet? In the United States, more than 552 million shampoo bottles end up in landfills yearly. Plastic bottles can take up to 450 years to break down. With our shampoo bar, you can say goodbye to wasteful plastic bottles and hello to a sustainable guilt-free hair care experience!
Can a Shampoo Bar replace Conditioner?

Our shampoo bars are super, but they love company! Enter our handcrafted conditioner bars - the Robin to your shampoo bar's Batman, giving your hair the full eco-friendly care it deserves. And guess what? They're the perfect size for our chic bamboo dish, because even hair care heroes need a stylish home.
Can you travel with Shampoo Bars?

Jet-setters rejoice! Pack your bags and your shampoo bars, adventure awaits. Subscribe to any shampoo, and you'll receive a sleek travel tin on us. Perfect for wanderlusters looking to leave a mark on their journeys, not on the planet.
Have another question about shampoo bars?
Email us: Hello@SeekBamboo.com
Shampoo Bar Squad