SLS Free ~ No Parabens ~ Plastic-Free ~ Zero-Waste Solid Shampoo Bar ~ Eco-Friendly ~ Plastic-Free ~ 100% Natural ~
Ditch the dye, ladies, and step into the silver spotlight with confidence! Our 100% handmade vegan shampoo bars are your gray hair's newest best friend. Artfully crafted in small batches, our bars are your zero-waste answer to lustrous gray locks. Made with all-natural ingredients, they're as kind to your hair as they are to the planet.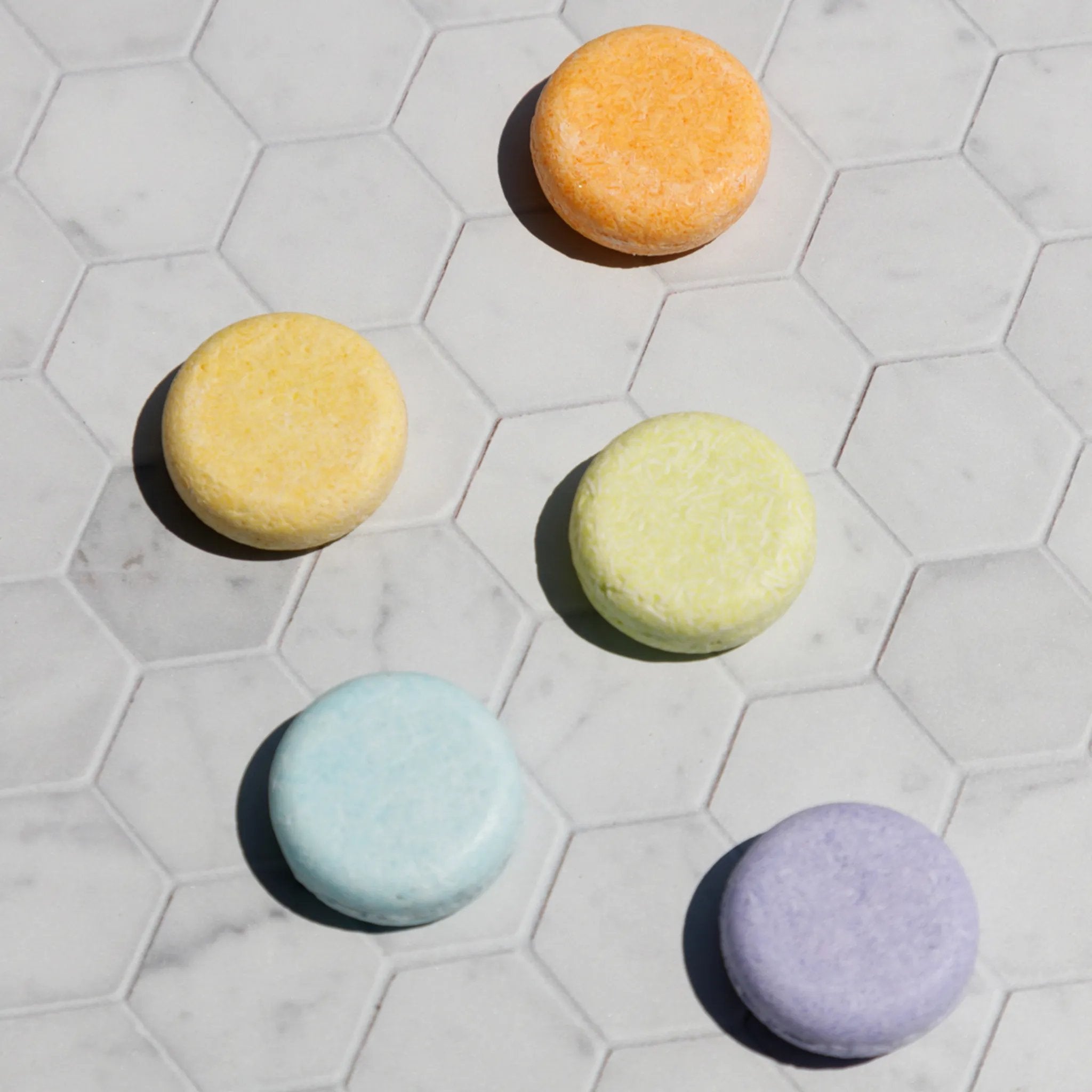 Learn Each Shampoo Bars Superpower!
Buckle up and get ready to discover their unique superpowers - each one packed with nature's best for a hair care adventure like no other!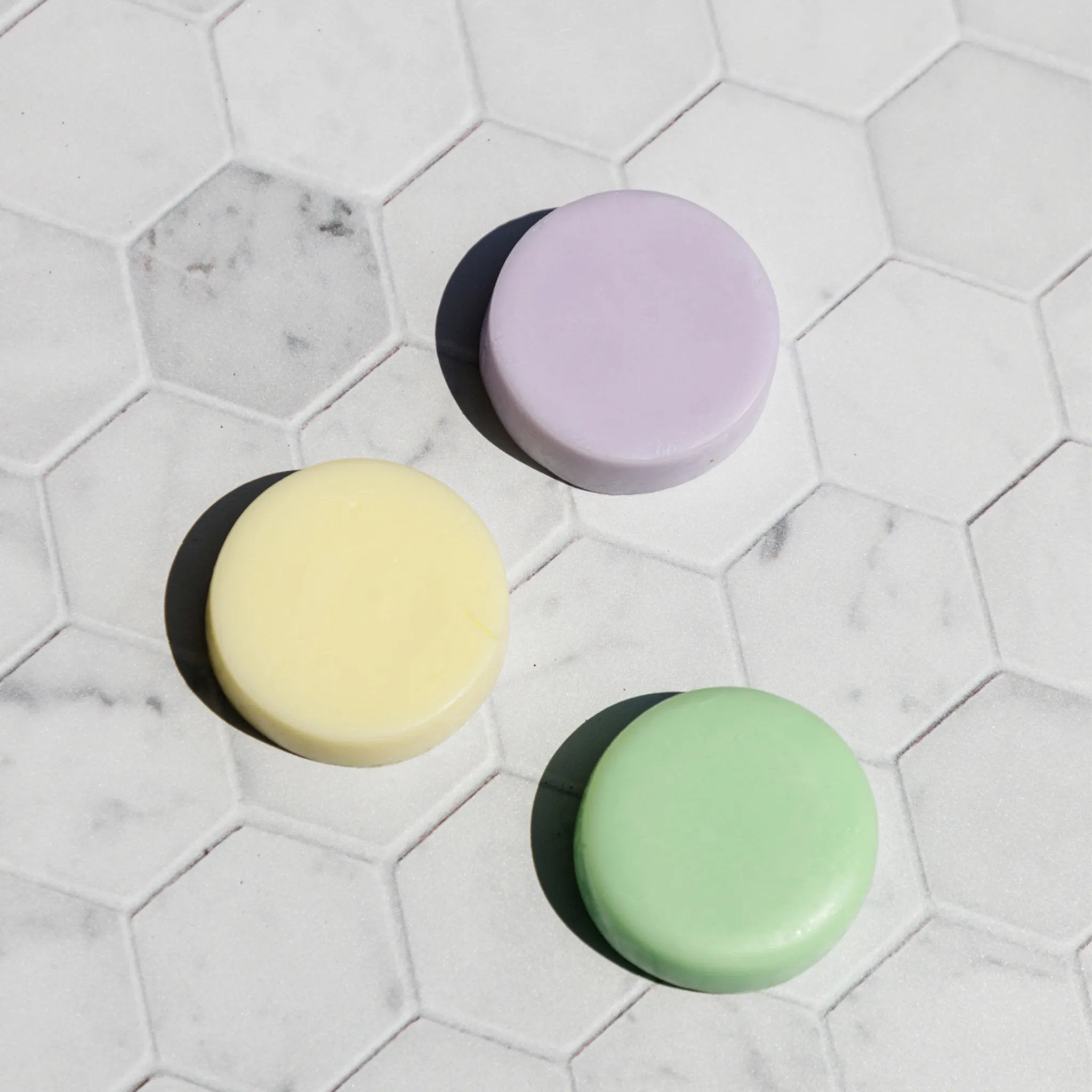 Conditioner Bars: Slide, Soak, and Shine!
Unleashing Your Conditioner Bar! Get the inside scoop on how to turn your hair care routine into a sustainable success story. Your hair - and the planet - will thank you!
Say Hello To Our Eco-Pioneers!
One bar, two less plastic bottles. Unite with us to keep landfills lonely!
Gray Hair, Don't Care: Your Questions, Our Answers
Silver Strand Stumpers! Let Seek Bamboo help illuminate all the radiant revelations about our gray hair shampoo bars. We're here to guide you through the silver linings of your hair care journey!
How do shampoo bars for gray hair work?

Packed with nurturing ingredients, they cleanse and revitalize your silver strands, giving them the royal treatment they deserve.
How often should I use the shampoo bar on gray hair?

Let your hair be the guide! Whether it's a daily rinse or thrice-a-week affair, our bars are here to give your gray locks some serious TLC whenever they need it.
Can a shampoo bar enhance the color of my gray hair?

Absolutely! Our shampoo bars are like a spa day for your silver strands. They cleanse, hydrate, and amplify your grays for a truly dazzling sheen.
Will the shampoo bar for gray hair dry out my scalp?

Dry scalp? Not on our watch! Our shampoo bars are gentle, hydrating heroes that cleanse without stripping away essential oils. It's all clean, all comfort.
Can shampoo bars for gray hair cause color discoloration?

Not a chance! Our bars enhance your natural gray, bathing it in radiance without changing its unique shade. Silver hair, meet your match!
What ingredients should I look for in a shampoo bar for gray hair?

You've come to the right place! Our bars boast all-natural, organic ingredients, tailored to lavish love on your grays. Goodbye chemicals, hello nature's best!
How does the shampoo bar for gray hair help in managing frizz?

Frizz, who? Our shampoo bars tame the wildest of grays, smoothening your locks for a sleek, polished look. Prepare for envious stares.
Are your shampoo bars for gray hair suitable for sensitive scalps?

100% yes! Our bars are as gentle as a breeze, specially formulated for sensitive scalps. Soothing, nourishing, and absolutely no nasties - just the way you like it.
Can I use the shampoo bar if only part of my hair is gray?

Of course! Our shampoo bars don't discriminate. They're here to add sparkle to every strand, gray or not. Get ready to love your hair, all over again.
Have another question about shampoo bars?
Email us: Hello@SeekBamboo.com
Shampoo Bar Squad
Sold out