Unscented Shampoo Ingredients
Indulge in the pure simplicity of our all-natural, unscented shampoo bar, meticulously crafted for those who seek a gentle yet effective cleansing experience. Free from harsh sulfates, such as SLS, and synthetic fragrances, our shampoo bar is a harmonious blend of nature's finest ingredients, each selected for their nurturing properties and compatibility with even the most sensitive of scalps. Trehalose, a natural sugar with remarkable hydrating and protective qualities, takes center stage, ensuring your hair is not only cleansed but also left feeling soft, hydrated, and full of life. Dive into the details of our ingredient page to discover how this SLS-free shampoo bar is changing the game in natural hair care, providing a pure, gentle, and luxurious alternative for maintaining the health and vitality of your hair.
Unscented Shampoo Bar Ingredients
Shampoo Bar Ingredient List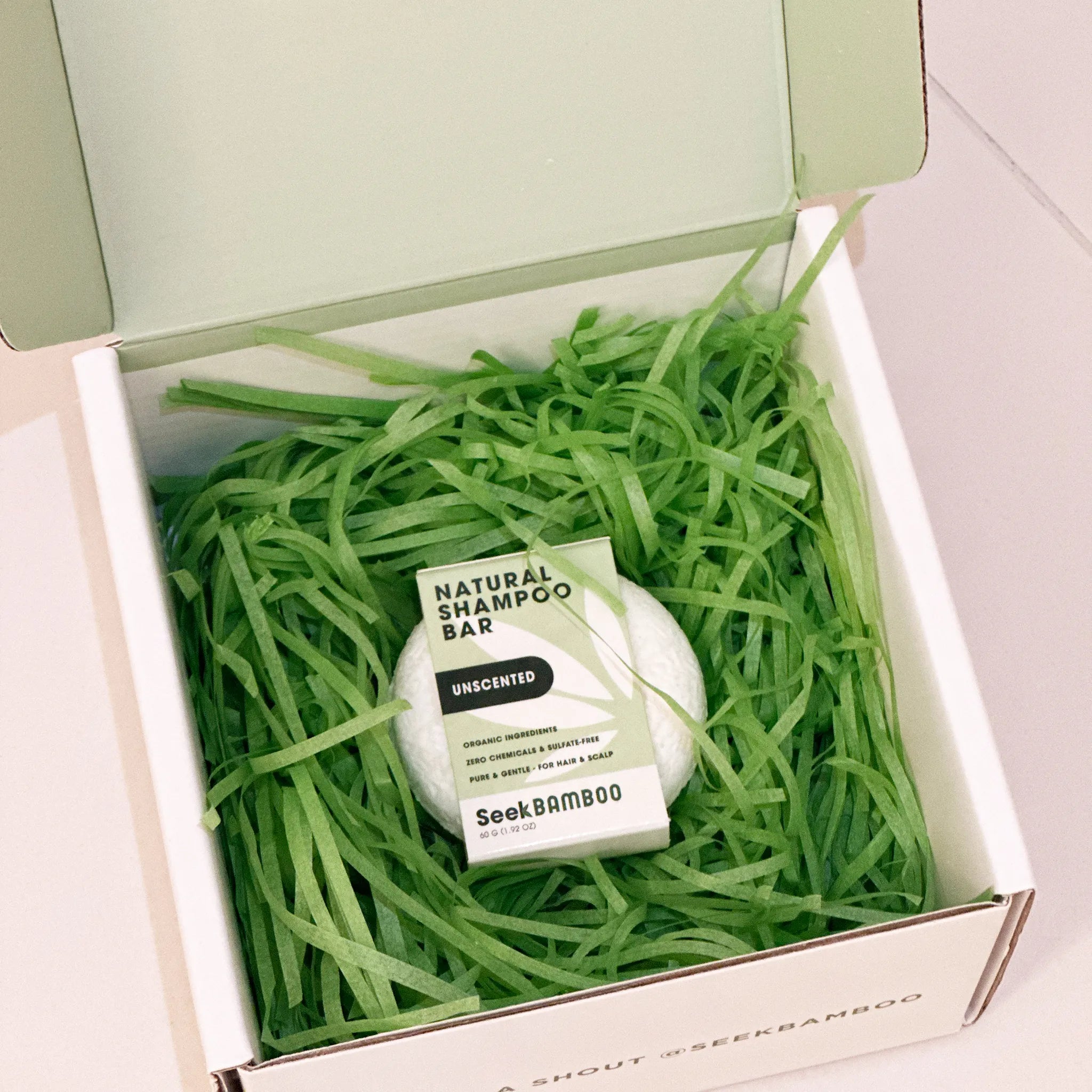 ---
Discover the pure essence of simplicity with our Unscented Shampoo Bar, designed for those who prefer a fragrance-free approach to haircare. This bar offers a gentle yet effective cleansing solution that leaves your hair feeling refreshed and revitalized, without the addition of any scents or fragrances.

Crafted with care, our eco-friendly shampoo bar is a testament to our commitment to both your hair and the environment. It's formulated with the finest natural ingredients, ensuring that it cleanses your hair and scalp without harsh chemicals. 

With versatility at its core, our shampoo bar transcends hair types, embracing each strand from root to tip. Whether your tresses are kissed by waves or graced with sleekness, thirsty for hydration, or prone to exuberance, our bar is your canvas for a harmoniously balanced and refreshingly uncomplicated haircare ritual.
Avocado Butter
Avocado butter is a luxurious and nourishing ingredient that plays a starring role in our shampoo, bringing a bounty of benefits to your hair care routine. Rich in vitamins A, D, and E, as well as essential fatty acids, this sumptuous butter works wonders on your locks, providing deep hydration and revitalization from root to tip. Its natural oils penetrate the hair shaft, delivering moisture and strength to each strand, helping to reduce breakage and promote a lustrous, healthy shine.

Shea Butter
Derived from the nuts of the shea tree, this ingredient boasts a range of impressive environmental credentials. Shea trees, native to West Africa, thrive in arid conditions and don't rely on excessive water or chemical fertilizers for growth. This makes them a sustainable source of shea butter, which is harvested and processed using traditional methods in many African communities, ensuring minimal environmental impact.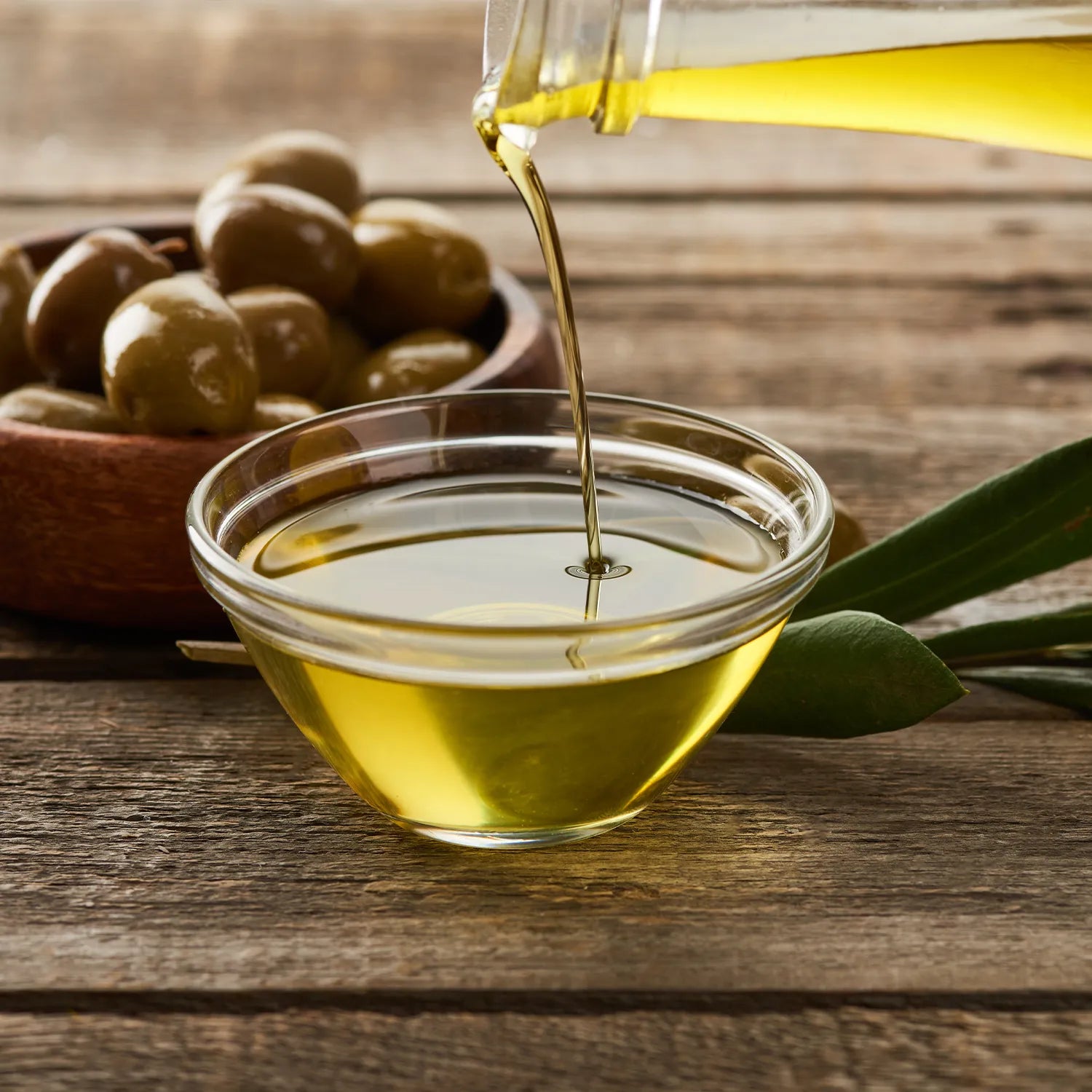 Olive Oil
Olive oil deeply moisturizes the hair strands, locking in hydration and combating dryness to leave your locks feeling soft and supple. Olive oil also helps to fortify the hair, enhancing its strength and resilience against breakage and damage. Its natural conditioning properties add a lustrous shine, ensuring your hair looks as healthy as it feels.
Cocoa Seed Butter
Cocoa seed butter is a prized ingredient in shampoo, offering deep moisturization to rejuvenate both hair and scalp. Its rich fatty acid content repairs and strengthens damaged strands, leaving hair resilient and robust. The natural shine and manageability it imparts result in a lustrous, sleek finish, while its anti-inflammatory properties help soothe the scalp.
Sodium Lauryl Glutamate
Sodium Lauryl Glutamate stands out as a superior alternative to Sodium Lauryl Sulfate (SLS) due to its gentle yet effective cleansing properties, making it an ideal choice for individuals with sensitive skin or scalp. Unlike SLS, which can strip away natural oils and cause irritation, Sodium Lauryl Glutamate provides a mild cleansing action, maintaining the skin's natural balance and ensuring a comfortable, irritation-free experience.
Sodium Cocoyl Glutamine
Sodium Cocoyl Glutamine emerges as a superior alternative to traditional surfactants like Sodium Lauryl Sulfate (SLS), thanks to its gentle and skin-friendly profile. This amino acid-based surfactant offers effective cleansing without disrupting the skin's natural protective barrier, ensuring a mild and non-irritating experience, even for those with sensitive skin. Derived from natural sources such as coconut oil, it also supports sustainable beauty practices, showcasing a commitment to both skin health and environmental responsibility.
Trehalose
Trehalose is a powerful humectant, ensuring optimal hydration for both hair and scalp, while also forming a protective barrier against environmental stressors. Its soothing properties help calm the scalp, reducing irritation and promoting overall scalp health.enhances the manageability and texture of the hair, leaving it soft, smooth, and lustrous.
Deionized Water
Deionized water serves as an optimal base for shampoo formulations, ensuring the purity and efficacy of the product. By undergoing a deionization process that removes impurities and minerals, it enhances the performance of other active ingredients, allowing them to be more effectively absorbed by the hair and scalp. This results in a gentler, more balanced cleansing experience, minimizing the risk of irritation and buildup.
Glycerin
Glycerin stands out in shampoo formulations as a vital hydrating agent, drawing moisture to the hair and scalp, which results in enhanced softness, smoothness, and manageability. Its soothing properties help alleviate scalp dryness and irritation, promoting a healthy foundation for hair growth.
You can contact us through our contact page! We will be happy to assist you.
Write content to answer to common questions your customers may have about your products, shipping policies..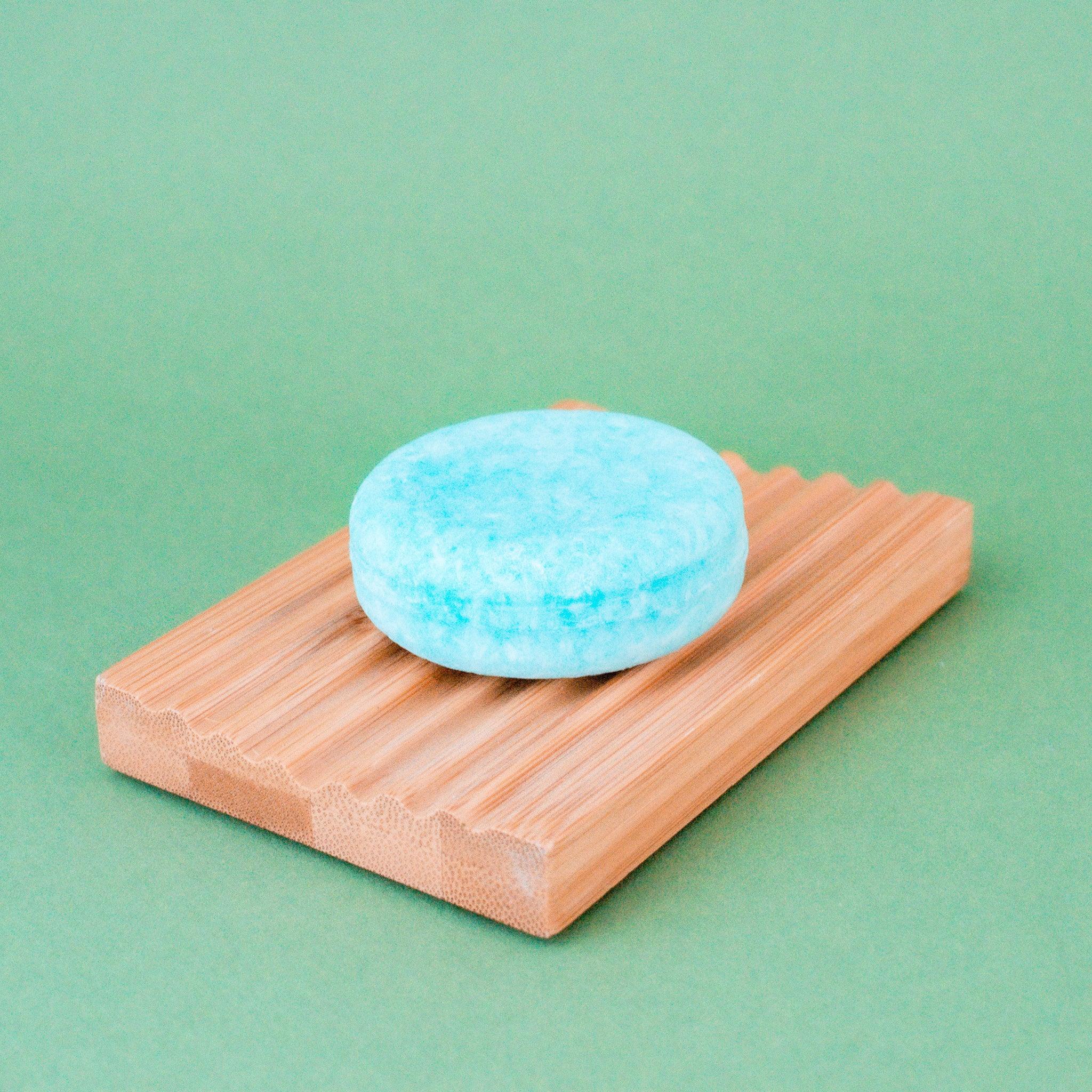 Best Shampoo Bar for Curly Hair
8 Reasons Why We Love Zero Waste Shampoo
    When we are seeking zero waste products, we will find we have many options. Sometimes, this means it can be a struggle to know where we should start. We may find that zero waste shampoo is a gr...