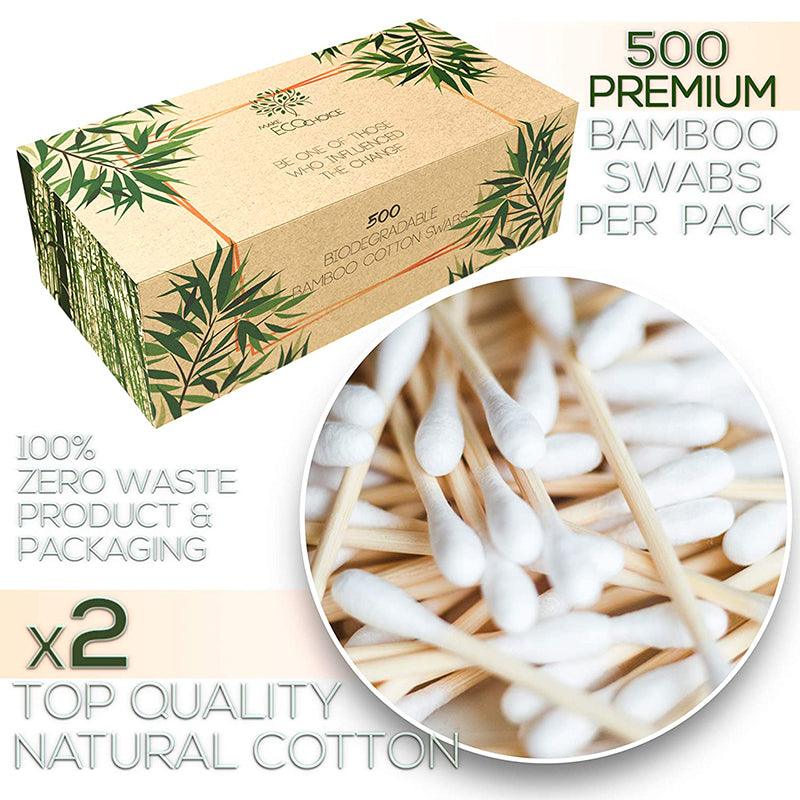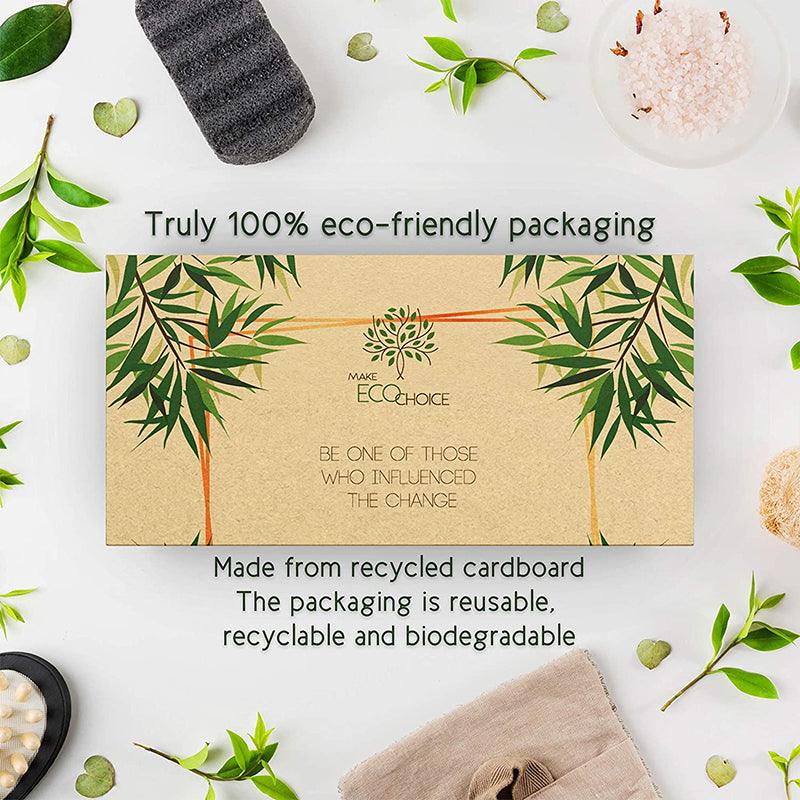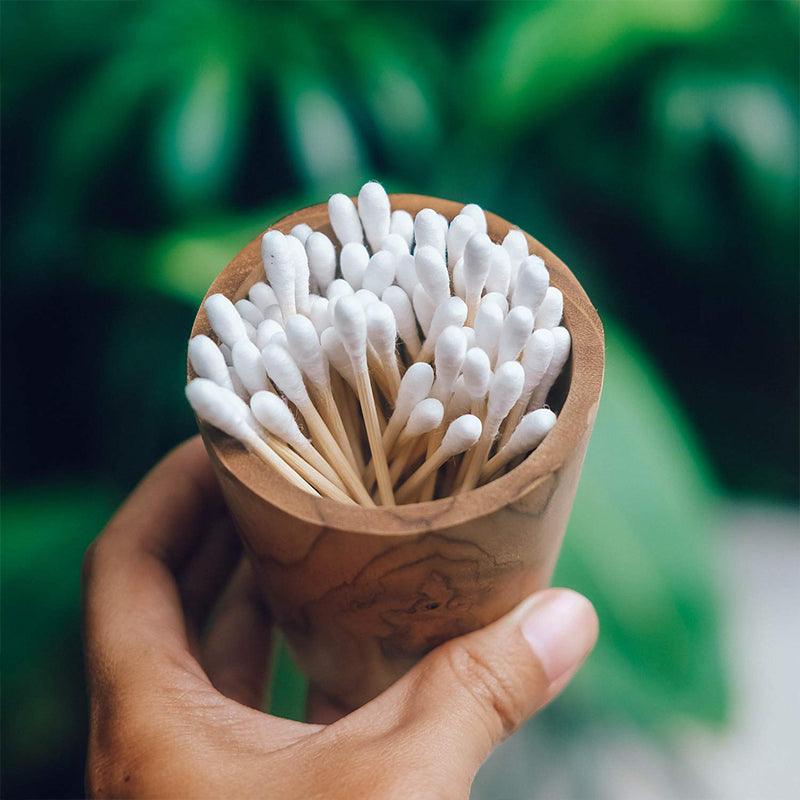 Bamboo Cotton Swabs
---
Biodegradable Cotton Swabs
♻️

Premium 500 Count Bamboo Cotton Swabs
♻️

100% Eco-Friendly & Recycled Packaged
♻️
2X Bamboo Cotton Per Swab 
  It's time to ditch artificial plastic swabs from our daily bathroom routine! Our 100% Biodegradable Bamboo Cotton Swabs offer a sustainable solution to help make a change. As well as two times the amount of high-quality cotton bamboo cotton per swab. Our All Natural Eco-Friendly alternative includes a recyclable box as well. Bamboo Cotton Swabs are safe for use on ears, nails, animals, and children. It's time we make our bathroom ritual sustainable! Make sure to check all of our sustainable Bamboo Products today.
  Looking for an even more sustainable alternative to bamboo cotton swabs? Check out our reusable cotton swabs at Seek Bamboo? These sustainable swabs are dishwasher safe and come with a convenient travel case for on the go!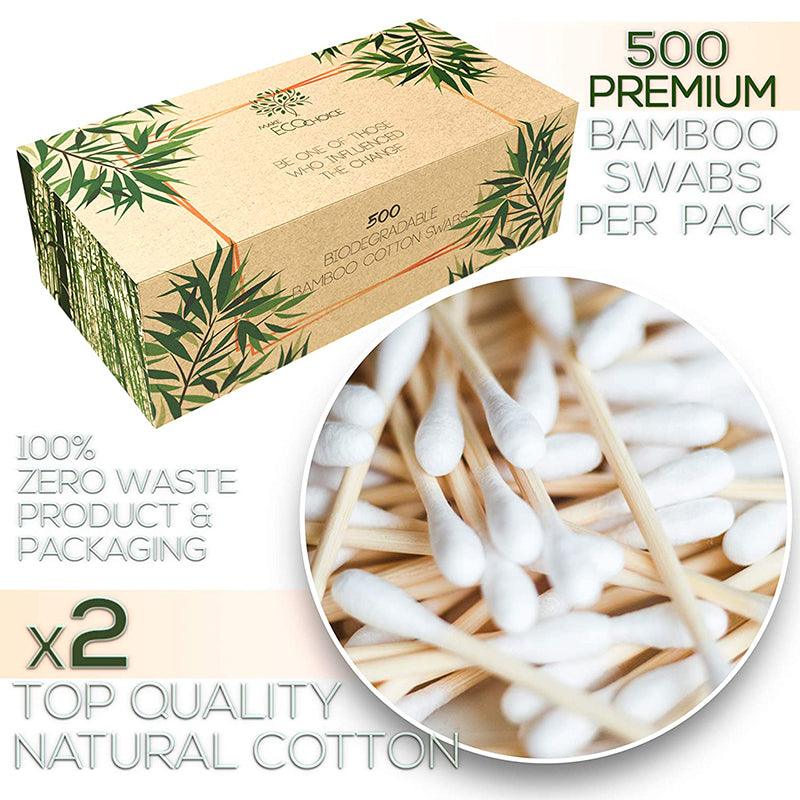 This product is rated 5.0 of 5.0 stars.
It has received 13 reviews.
🤩 Quick Shipping Thanks again!